In the realm of Latin music, few artists have risen to stardom as quickly and dominantly as Bad Bunny. With his infectious energy, genre-bending sound, and captivating personality, the Puerto Rican superstar has become a global sensation, leaving an indelible mark on the music industry.
Bad Bunny, born Benito Antonio Martinez Ocasio, began his musical journey by releasing mixtapes on SoundCloud. These early projects showcased his raw talent, blending elements of reggaeton, Latin trap, and hip-hop. His unique sound quickly caught the attention of listeners, and it wasn't long before his music started to gain traction.
In 2017, Bad Bunny's breakout hit "Soy Peor" catapulted him into the mainstream. The song's catchy hooks, combined with its honest and relatable lyrics, resonated with a wide audience. The track served as a testament to Bad Bunny's ability to infuse emotional depth into his music, tackling themes of heartbreak, resilience, and personal growth.
With his increasing popularity, Bad Bunny quickly became a sought-after collaborator, working with renowned artists such as J Balvin, Ozuna, and Daddy Yankee. These collaborations not only showcased his versatility as an artist but also helped him gain international recognition.
In 2018, Bad Bunny released his debut album, "X 100pre," which further solidified his status as a global superstar. The album featured a diverse range of tracks, each displaying Bad Bunny's artistic prowess and his willingness to experiment with different genres and styles. Songs like "MIA" with Drake and "Estamos Bien" became instant hits, dominating charts around the world.
Bad Bunny's influence extends beyond music. With his eccentric fashion choices, bold hairstyles, and charismatic stage presence, he has become an icon of self-expression and individuality. He challenges societal norms and embraces his Puerto Rican roots, using his platform to advocate for important social issues.
The year 2020 marked a milestone in Bad Bunny's career. He released his critically acclaimed album, "YHLQMDLG," which showcased his growth as an artist and solidified his position as a leader in the Latin music industry. The album broke numerous records and earned him widespread acclaim, demonstrating his ability to captivate listeners with his infectious beats and thought-provoking lyrics.
Not content with resting on his laurels, Bad Bunny continued to push boundaries in 2021 with the release of his album "El Último Tour Del Mundo." This groundbreaking project, entirely in Spanish, defied expectations and became the first all-Spanish-language album to reach the number-one spot on the Billboard 200 chart.
Bad Bunny's journey to success is a testament to his undeniable talent, relentless work ethic, and ability to connect with fans on a profound level. From his humble beginnings uploading mixtapes online to dominating the global music scene, he has proven that authenticity and originality can transcend boundaries.
As Bad Bunny continues to captivate audiences around the world with his electrifying performances and groundbreaking music, his impact on the industry and his fans only continues to grow. His journey serves as an inspiration to aspiring artists, reminding them that with passion, dedication, and a unique voice, anything is possible.
Bad Bunny's rise from mixtapes to global dominance is a testament to the power of self-expression and the universal language of music. His influence will undoubtedly continue to shape the future of Latin music and inspire generations to come.
Discover The Bad Bunny Store, your ultimate destination for all things Bad Bunny. This's your one-stop shop for a diverse selection of merchandise and apparel that pays homage to Bad Bunny's unique aesthetic and musical spirit. Show your unwavering devotion to this groundbreaking artist with these stylish collections.
Apart from Bad Bunny, the music industry is home to a plethora of renowned artists and bands, each with their own distinct style and musical identity. Here are some notable names that have made a significant impact:
1. Foo Fighters
Known for their high-energy rock anthems and legendary live performances, Foo Fighters have solidified their place as one of the most influential rock bands of our time.
The Foo Fighters Store, is your ultimate online destination for everything related to the legendary rock band, the Foo Fighters. We offer a wide range of merchandise and apparel that perfectly captures the band's energy and spirit. With our carefully curated selection, you can proudly display your unwavering fandom in style.
2. Drake
With his catchy hooks and versatile rap skills, Drake has become a global superstar, dominating the charts with his blend of hip-hop, R&B, and pop music.
Experience the best of Drake at Drake Merch & Clothing, your premier online store dedicated to all things Drake. Our mission is to provide fans with an exceptional selection of merchandise and apparel that truly embodies the essence of Drake's music and unique style.
At Drake Merch & Clothing, we understand the immense impact and influence Drake has had in the world of hip-hop. That's why we tirelessly curate a diverse range of products, allowing fans to express their unwavering love and support for the artist in their own unique way.
3. Bad Omens
This metalcore band combines heavy riffs, powerful vocals, and introspective lyrics to create a captivating and intense musical experience for their fans.
At Bad Omens Merch & Clothing, we recognize the profound bond and enthusiasm that fans share for this remarkable band. As a result, we have carefully assembled a wide array of merchandise that enables you to showcase your adoration and devotion for Bad Omens with pride and fashion-forward style.
4. Car Seat Headrest
Known for their indie rock sound and introspective songwriting, Car Seat Headrest has gained a dedicated following with their unique blend of lo-fi aesthetics and catchy melodies.
At Car Seat Headrest Clothing & Merch, we understand the deep connection and devotion that fans have for this unique band. That's why we have curated an extensive selection of items and clothing that allow you to proudly showcase your love and support for Car Seat Headrest in a stylish and authentic way.
5. Billy Strings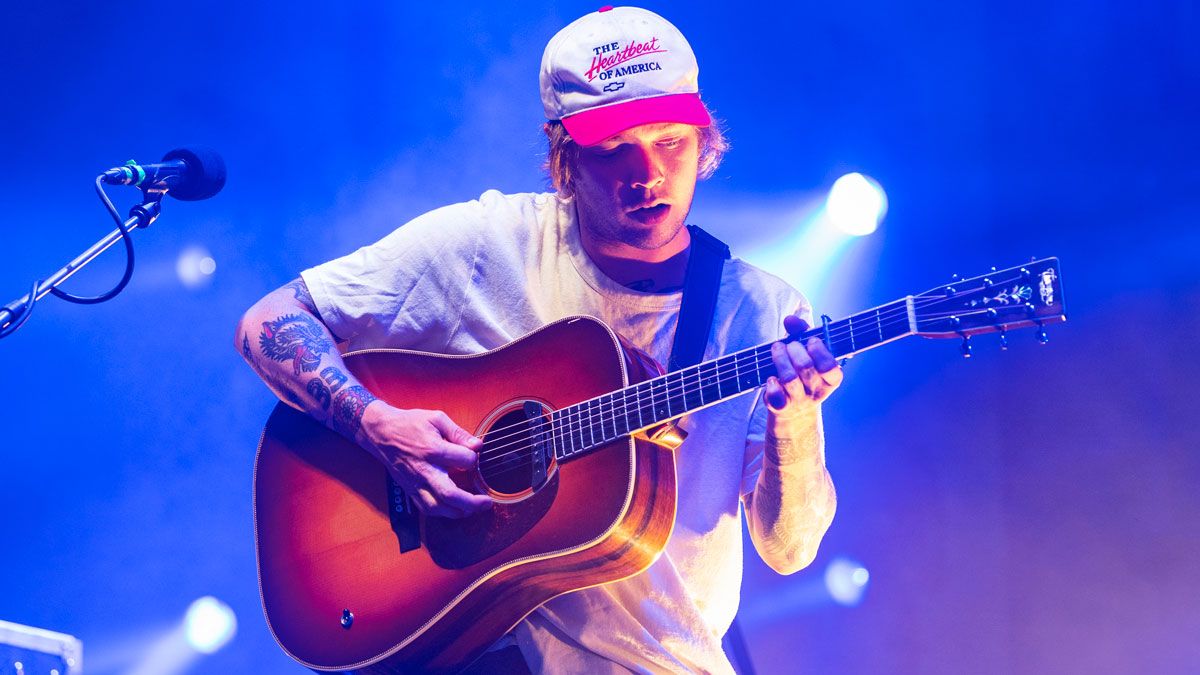 With his masterful guitar skills and captivating storytelling, Billy Strings has revitalized the bluegrass genre, blending traditional elements with a modern twist.
The Billy Strings Merchandise, your ultimate online destination for everything Billy Strings. We offer a wide range of products and apparel that truly embody the essence of Billy Strings' music and creative genius.
These artists and bands have made a significant impact on the music landscape, captivating audiences with their talent, innovation, and ability to connect with fans on a deep level. Whether you're a fan of rock, hip-hop, metal, indie, or bluegrass, these artists offer a diverse range of musical experiences to enjoy.